Top Futsal Tournaments Worldwide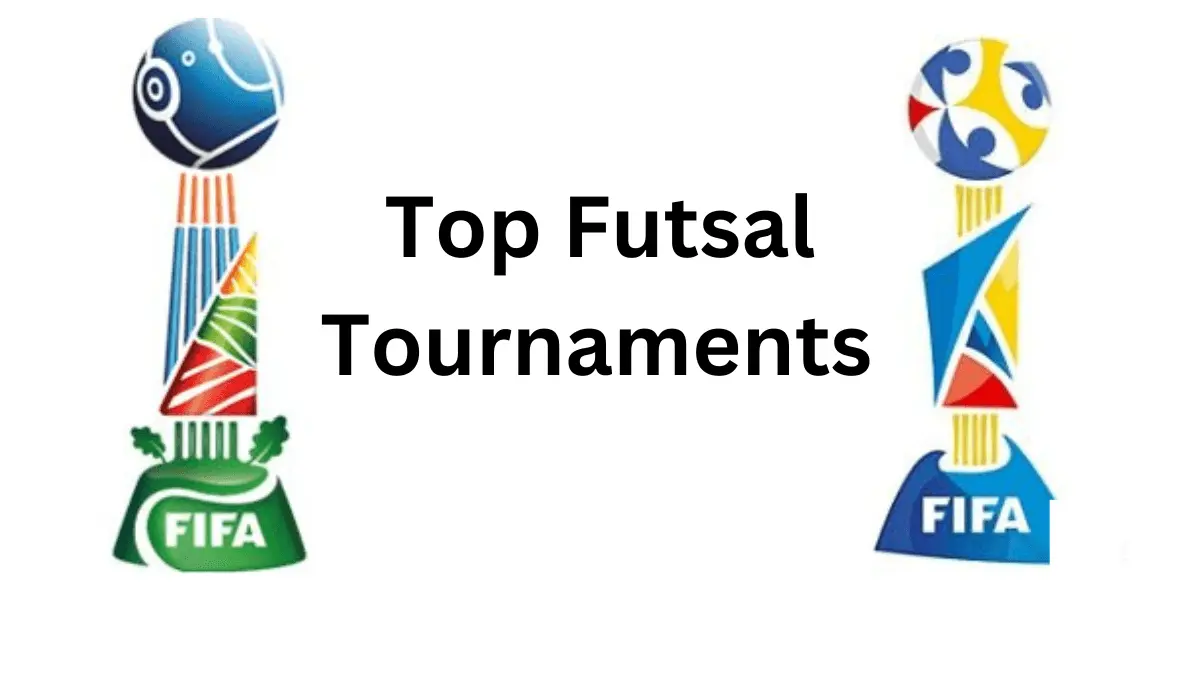 Futsal has grown into a hugely popular sport around the world. An important part of participating in the game is futsal tournaments. These competitive events bring together teams and players from different clubs, schools, corporate businesses, or countries to compete for championships and glory.
Futsal tournaments are organized at the international level, such as the FIFA Futsal World Cup and UEFA Futsal Championship. National federations also run nationwide tournaments to determine the best club on different levels of play in futsal.
At the regional or local level, smaller competitions are hosted too, sometimes as one-off events or regular seasonal leagues. The tournament format allows for exciting head-to-head matchups between futsal rivals under competitive pressure.
Best futsal players spend weeks preparing and training for upcoming futsal tournaments. Special tactics may be drilled for tough opponents. Having the right equipment like indoor court shoes is also important.
During the tournament, teams battle through group stages and knockout rounds, where every match is critical.
Futsal tournaments ultimately crown champions, provide national team selection opportunities, and give players recognition for their skills. Hosting and participating in futsal tournaments is an integral experience for competitors, fans, and organizers alike.
What is a Futsal Tournament?
A futsal tournament is an organized competition featuring multiple futsal teams playing in a defined format to crown an overall champion. Tournaments can range from small local events to major international competitions.
Futsal tournaments typically involve a group stage with teams divided into pools. Each team plays the others in their group once. Teams earn points based on wins, draws, and losses. The top teams from each group then advance to a knockout round. This consists of quarters, semis, and the final.
Futsal tournaments are held to provide competitive match-play experiences and allow teams to compete for titles. They showcase futsal skills and talent. Tournaments bring together indoor soccer clubs and futsal communities to network.
Players gain valuable experience performing under pressure. For clubs and national teams, tournaments help prepare for major competitions.
Major international futsal tournaments include the FIFA Futsal World Cup, the UEFA Futsal Championship, the Copa Libertadores in South America, and the AFC Futsal Championship in Asia. There are also numerous professional league cups and national knockout competitions.
At junior levels, futsal tournaments allow youth players to gain competitive experience outside of regular seasons. Both players and fans enjoy the exciting atmosphere of these intense events.
FIFA Futsal World Cup
The FIFA Futsal World Cup is the most prestigious tournament in international futsal. Held every 4 years, it crowns the best men's national futsal team in the world.
History and Format
The first FIFA Futsal World Cup was held in 1989 in the Netherlands with 16 teams. Since 2008, the tournament expanded to 24 teams playing across 6 groups.
After round-robin group stages, the top 2 teams in each group and the 4 best third-placed teams advance to a 16-team knockout phase. This culminates in the World Cup final to determine the champions.
Most Successful Nations
Brazil is the dominant force in international futsal, having won 5 World Cup titles since 1989. Their flair, skill, and conditioning make Brazil the continual favorite and benchmark in the sport. Spain is the only other nation with multiple titles, having lifted the trophy in 2000 and 2004.
| Nation | Titles |
| --- | --- |
| Brazil | 5 (1989, 1992, 1996, 2008, 2012) |
| Spain | 2 (2000, 2004) |
| Argentina | 1 (2016) |
| Italy | 1 (1992) |
| Russia | 1 (1999) |
| Portugal | 1 (2021) |
| Colombia | 1 (2016) |
Argentina claimed their first World Cup in 2016 on home soil. Other nations with single World Cup titles include Russia, Italy, Portugal, and Colombia. Despite some emerging champions, Brazil has maintained its supremacy.
Their record of 5 titles in 7 finals proves Brazil is the undisputed powerhouse of international futsal. No country comes close to their sustained success over decades in the premier world tournament.
Qualification Pathway
23 nations qualify for the World Cup through continental tournaments held in Africa, Asia, North America, South America, Oceania, and Europe.
The host nation automatically qualifies. Defending champions no longer receive automatic qualification.
Exciting Atmosphere
The Futsal World Cup delivers fast-paced, skillful play and intense matches between rivals. Fans bring excitement with drums, chants, and noise-makers.
With futsal's popularity rising, each edition of the World Cup draws increasing global TV viewership and media coverage, especially across South America, Spain, Italy, and Portugal.
The FIFA Futsal World Cup brings together the best players and teams for two weeks of indoor football action to determine the top futsal nation on the planet.
The FIFA Futsal World Cup is the premier international futsal competition contested by the men's national teams of the members of FIFA, the sport's global governing body. The championship tournament has been held every four years since 1989.
Brazil is the most prosperous nation in the tournament's history with five titles and two runners-up. Spain (2000, 2004) and Argentina (2016) are the only other countries to have won the FIFA Futsal World Cup.
The 2020 FIFA Futsal World Cup, hosted by Lithuania, was the ninth edition of the FIFA Futsal World Cup. It was postponed to 2021 due to the COVID-19 pandemic. Argentina defeated Portugal in the final to win their first-ever FIFA Futsal World Cup title and increase their FIFA futsal rankings.
UEFA Futsal Championship
The UEFA Futsal Championship is the top international futsal competition for European men's national teams, governed by UEFA.
History and Growth
The first tournament was held in 1996 with 6 teams. It expanded to 8 teams in 1999 and was held every 2 years.
In 2010 it increased to 12 teams, and from 2018, it expanded to 16 teams held every 4 years to avoid clashing with the FIFA Futsal World Cup.
The growth mirrors futsal's rising prominence as a major sport in Europe.
Spain's Dominance
Spain is the standout nation in Championship history with 7 titles since 1996. Their "tiki-taka" possession style adapted from football has brought sustained success.
Portugal, Russia, Italy, and Kazakhstan have also won the tournament. But no team has matched Spain's record of multiple triumphs.
Exciting Knockout Format
The Championship uses a straight knockout format from the quarterfinals onwards after a qualifying group stage. This delivers sudden-death drama.
With the expanded 16-team knockout phase, more nations now regularly experience the tense atmosphere of the playoff rounds.
Increasing Coverage and Investment
The tournament has gained more mainstream media coverage recently, especially in leading futsal countries like Spain, Portugal, and Italy as the sport gains popularity across Europe.
UEFA has also invested in marketing and facilities to elevate the Championship's profile. Each edition now attracts sizeable crowds.
Spain Dethroned in 2022
In 2022, Spain was unable to continue their dominance, losing dramatically to Portugal in the final. This was Portugal's first-ever Championship title.
The UEFA Futsal Championship brings together Europe's premier futsal powers in a thrilling knockout format to crown the best national team on the continent.
Local and Regional Futsal Tournaments
In addition to the major international tournaments, futsal tournaments are also organized at the local and regional levels around the world. These usually involve club or school teams competing against each other.
Some examples of local and regional futsal tournaments include:
Local and Regional Futsal Tournaments
State and city futsal championships
Leagues organize tournaments to crown champions at the local level.
University and college futsal tournaments
Universities often host one-off tournaments or full-futsal leagues and championships.
Youth futsal tournaments
Youth clubs take part in futsal tournaments specifically targeted at younger age groups. These help develop futsal skills.
Corporate futsal tournaments
Companies form futsal teams that compete against other businesses for trophies. It's a popular team-building activity.
Amateur weekend futsal tournaments
Groups of amateur players enter these competitions just for fun and fitness.
Tournament Formats of Futsal
The format of a futsal tournament can vary greatly depending on the number of teams involved and the length of the event also different teams use different futsal formations according to the need of the hour. Some popular tournament formats include:
League Format
Teams are organized into groups or pools and play round-robin matches against all other teams in their pool. The top teams from each group advance to a knockout stage leading to the final and championship match.
The futsal league format ensures teams get multiple guaranteed games before elimination.
Cup Format
The cup system format consists of randomly matched teams playing in single-elimination matches. Teams are eliminated after one loss until only the champion remains.
The cup format creates unpredictability and excitement as any team can beat another in a one-off match. But teams may play only one game.
Combination Format
Some tournaments use a combination of league and cup formats. Typically there is an initial group stage, followed by a knockout phase for the top teams from each group.
This format provides guaranteed games plus the excitement of sudden-death elimination matches.
Futsal Tournament Organizing Tips
Hosting a successful futsal tournament requires careful planning and preparation. The first key step is securing a suitable venue with the right number of courts, seating capacity, amenities, and availability. Schools or indoor soccer facilities with multiple courts often work best.
Once you have a venue, promote the tournament early to teams and spectators through posters, social media, local announcements, and other marketing. Open registration and start signing up teams right away.
Recruit volunteers from among friends, family members, or students to assist with tasks like check-in, refereeing, timekeeping, first aid, and keeping score. Futsal tournaments need dedicated volunteers to keep things running smoothly.
Tips for Organizing a Futsal Tournament
Secure a suitable venue
Consider the size, number of courts, seating capacity, and amenities when choosing the right venue. Schools and indoor soccer facilities work well.
Promote the tournament
Market to potential teams and spectators via posters, social media, and local announcements. Get sign-ups early.
Recruit volunteers
Get friends, family, or students to help with tasks like registration, refereeing, timekeeping, first aid, and keeping score.
Organize equipment
Have enough futsal balls, scoreboards, stopwatches, Bibs, cones, first aid kits, water bottles, etc. Futsal requires special balls.
Create a schedule
Use tournament management software or spreadsheets to organize match times, referee allocation, and court assignments. Allow breaks between games.
Secure referees
Hire experienced futsal referees or get certified volunteers. Ensure they know the rules.
Have safety protocols
Have procedures for injuries, emergencies, etc. Get liability insurance if needed.
Offer prizes and awards
Purchase medals, trophies, or prizes for the winning teams and players.
Make sure to organize all necessary equipment including futsal balls, scoreboards, stopwatches, bibs, cones, first aid kits, and water bottles. Since futsal requires special low-bounce balls, obtain enough quality futsal balls and their size for the matches.
Use tournament management software or spreadsheets to create a schedule with match times, referee assignments, and court allocations. Allow adequate breaks between games for recovery.
Hire experienced futsal referees or train volunteers on futsal indoor rules to officiate fairly and safely. Establish protocols for injuries, emergencies, and any liability insurance needs.
Offer prizes, medals, or trophies to recognize the championship and runner-up teams and outstanding players. Awards add excitement and incentive to compete.
Careful preparation and planning in each of these areas is key to delivering a smooth, competitive, and enjoyable futsal tournament experience for both players and spectators.
Benefits of Futsal Tournaments
Futsal tournaments provide a competitive match experience against new opposition. Players are tested under pressure. Tournaments offer the chance to be crowned champion and win prizes or trophies. This brings recognition to players.
Tournaments unite the futsal community and allow networking and scouting talent. Clubs gain exposure to attract new members and sponsors. Events with international teams provide a global experience.
Benefits of Futsal Tournaments
Provides competitive match experience
Tests skills under pressure against unfamiliar opposition.
Chance to win prizes/trophies
Gives players recognition and a chance to be crowned champion.
Brings together a futsal community
Allows networking and scouting talent.
Generates exposure and attracts new members
Clubs can gain sponsorship and new players.
International experience
Playing foreign teams provides global perspective.
Builds team spirit and camaraderie
Fun social element alongside competition.
Generates revenue
Through registration fees, merchandise sales, etc.
Develops futsal skills
Ball control, passing, coordination all improve.
Entertains fans
Exciting tournament atmosphere supporting their team.
Tournaments build team spirit and camaraderie through the social side. They generate revenue via fees, merchandise sales, etc.
Players improve fitness and futsal positions, skills like control, passing, coordination, and awareness. Fans are entertained by supporting their team in an exciting atmosphere.
Basic Futsal Rules
Played on hard indoor court
With hockey-sized goals and no end/side lines.
Smaller, heavier ball
With significantly reduced bounce.
5 players per team
4 outfield players and 1 goalkeeper.
Unlimited rolling subs
Players can sub on and off freely.
No slide tackles
All free kicks are indirect.
Kick-ins to restart
After ball leaves court.
No GK picks up back passes
With hands.
2 x 20 minute halves
Running time. Chronomated sometimes.
Extra time + penalties for ties
In knockout matches.
Best Futsal Shoes
Having the best futsal shoes is crucial for performance and safety during tournaments and games. Futsal shoes are designed specifically for indoor court surfaces, with features like grippy rubber outsoles, lightweight synthetic uppers, and low-to-the-ground silhouettes. These attributes allow quick cuts, acceleration, and stability on slick indoor floors.
Specific things to look for in futsal shoes include indoor court traction patterns on the outsole to prevent slipping. Lightweight construction through the upper improves mobility. A low profile shoe height provides stability while enhancing the feel of the ball. Flexible, foot-hugging uppers allow excellent control during dribbling and passing in tight spaces.
Cushioning systems absorb impacts from constant movement on hard courts. Support plates prevent ankle rolling while making quick changes in direction. And finally, durable materials stand up to the abrasive indoor environment through many games and practices.
Investing in quality futsal shoe-like offerings from brands such as Adidas, Nike, Puma, and more will maximize comfort, safety, and performance during futsal tournaments and matches. The right footwear designed specifically for the indoor version of the game gives players a competitive edge.
Conclusion of Futsal Tournaments
Futsal tournaments distill everything exciting about the indoor version of soccer into an entertaining competitive environment. The non-stop action, roar of the crowds, and chance at glory in futsal tourneys bring communities together while testing players' abilities under pressure.
Whether it's a local club championship, university event, or globally televised FIFA Futsal World Cup, tournaments showcase the very best of the indoor game. Skills like quick reactions, passing accuracy, creativity in tight spaces, and clinical finishing determine who emerges victorious. Proper tactics, preparation, and focus are required to succeed when the stakes are highest.
For participants, futsal tourneys accelerate the development of composure, focus, and technical skills needed to excel in the world's game. Fans revel in the electric atmosphere and enjoy supporting their clubs. With the right planning, rules knowledge, and specialized footwear, players of all ages can embrace the competition and camaraderie of tournament futsal to hone their abilities while pursuing every athlete's ultimate dream – hearing their name announced as champion.
FAQs of Futsal Tournaments