[Top 11] Soccer Shoe Brands Now!!!
Indoor soccer is a form of soccer played on a small field with fewer players while indoor soccer needs specific shoes made by different brands. Shoes are important gear for any form of soccer so choose them wisely.
You're bombarded by the advertisements but in the end, you aren't satisfied with the shoe because you think you're scammed. So here I am to provide you with insights into top brands that are making some quality shoes for different forms of soccer like indoor soccer.
With so many options you're confused about which one to buy and which one to leave you're being manipulated by the marketing tactics and you choose a shoe that just looks good with all other necessary features.
Indoor Soccer Shoes of Top Brands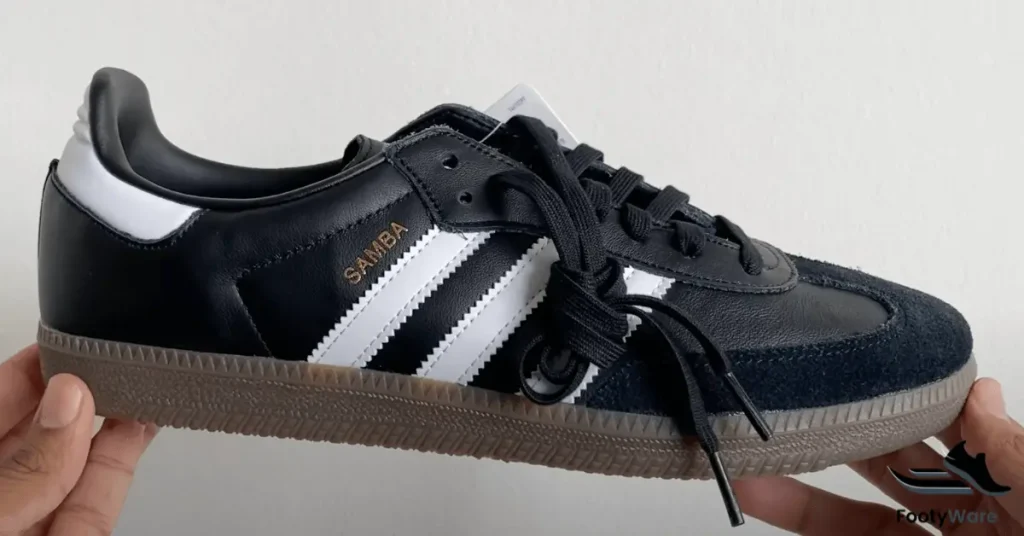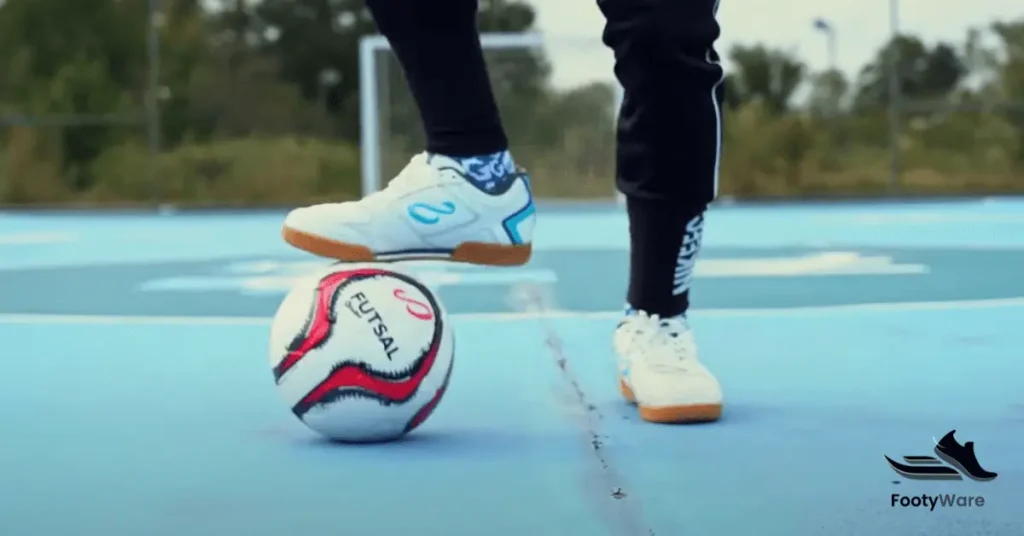 In every shoe-making company, you can have different variations in quality, style comfort, agility, and look from classic to modern. In short, some brands would give you innovations while some would prefer a classical look.
Each brand is unique in its features and style so prefer the one that suits you or you have used before. In the beginning, don't try something that's not made for you means that new for you. Shoes are customized according to your personal needs.
When choosing a shoe you need to see if the shoe is comfortable enough to be worn for at least 1.5 hours, then keep in mind the quality of the material, does it fits like a sock, and whether is it flexible enough to help you in twists and turns. If yes you're good to go.
For details, you can also go through my insights about what to see while buying a shoe from a brand. I have explained the whole shoe-buying guide in this so it's better to go through it.
I am here to help you make an informed decision among top brands and buy the best indoor soccer shoes from the top brand that's your requirement.
Make sure one thing always be very aware of your size because this is made or broken. You can have your life's best experience if you're sure about your size whatever you're buying especially for shoes. Goodluck
1. Nike (Top soccer shoe Brand)
| | |
| --- | --- |
| Net Worth | Over $187.57 billion as of March 24, 2023 |
| Founding date | 25 Jan 1964 by Phil Knight and Bill Bowerman |
| Origin | United States |
| Industry | Apparel, Accessories, Sports Equipment |
| Headquarter | Beaverton, Oregon, U.S |
Info about Nike
Nike is an American multinational corporation, in the game for so long now that they are the best in the business. They not only make the best futsal shoes but almost every type of shoe being used in the majority of sports like soccer, both indoors and outdoors
Nike soccer shoes are the most widely used shoes in the world because of their innovativeness and use of technology to make use of shoes optimally. It's a sports apparel company with a diverse range of Footwear, Shirts, Shorts, Gloves, Socks, and other wearables.
Footwear is a basic need and when it comes to comfortability Nike is without a doubt on top with almost no wholesome competitor because it's the giant of the industry.
"Our mission is to bring inspiration and innovation to every athlete in the world. If you have got a body you're an athlete"
Their shoes cover almost every possible activity from jogging to running, hiking to playing, weight lifting, table tennis to tennis, and almost every other sport and they're the favorite of sportsmen playing.
Using their shoe will never disappoint because they will give you the best experience of your life. Once used Nike you won't leave them because they won't give you any option to leave. Their specialty is that they work on every small detail which makes them care for their users.
Nike's most special thing is that they're committed to innovation and excellence and manufacture their products after thorough research and tests each product has to go through a rigorous process of testing and that's the reason they're unstoppable in the field of sportswear.
2. Adidas (Best Soccer Shoe Brand)
| | |
| --- | --- |
| Net Worth | Over $29.26 billion as of March 24, 2023 |
| Founding date | August 18, 1949, in Herzogenaurach, Bavaria |
| Origin | Germany |
| Industry | Textile, Footwear |
| Headquarter | Herzogenaurach, Bavaria, Germany |
Info about Adidas
Adidas is a German multinational brand having expertise in a wide range of footwear and apparel, i.e., shirts, shorts, trousers, hoodies, etc. They are highly committed to their dream of being at the top in sportswear and they're doing their job well.
Sports play an integral role in our lives, we learn and relearn things on and off the field so they want that experience to be perfect and reliable. They always want their users to be satisfied with every possible apparel and footwear.
They're on a mission and competing very well with the top brands as their product are being used by pros like in soccer Lionel Messi The GOAT of football. As an Adidas user what else can be more justifying the same goes for other sports.
I am personally using their cleats on firm ground and they are just perfect for shooting the ball and putting in some firm tackles. So if you're a newbie and want to start soccer I will recommend you to start using their footwear and apparel.
They stand out in comfort and slick design in their footwear providing unmatching quality and reliability which makes them unique. You can expect durability without any second thought because they're made after proper testing and approvals.
You will have the comfortability while playing in the field for long hours and after using them you'll surely recommend them to your loved ones. It's based on some innovative technology that makes a player comfortable.
With a wide range of styles and quality, you can pick and choose according to your needs and feel the agility and performance on the field when you're using them. Also, you can choose shoes specific to your activity like jogging, hiking, playing, etc.
The brand focuses on sustainability and eco-friendliness and tries its best to make a product that's good to go with the environment and quality.
3. Puma (Top Brand of Soccer Shoes)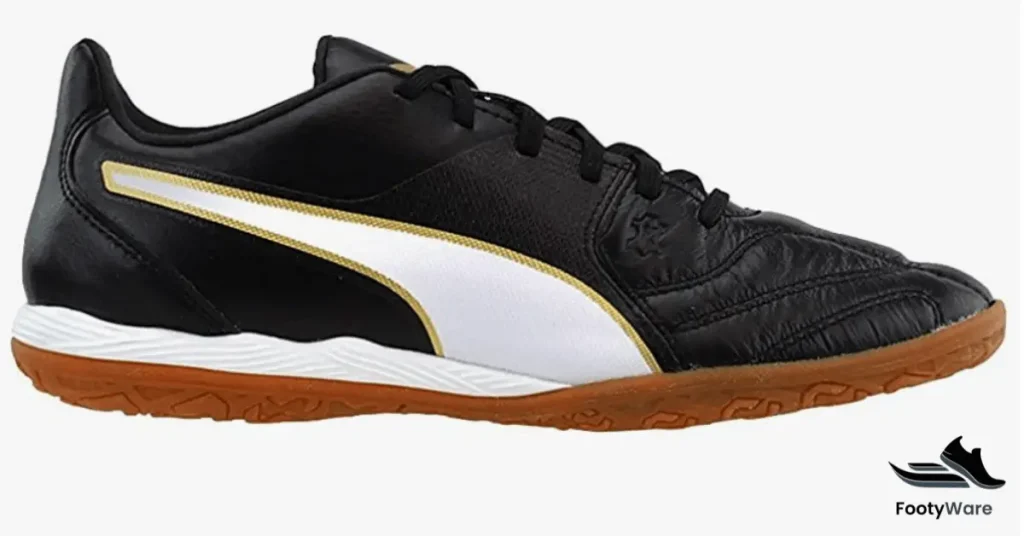 | | |
| --- | --- |
| Net Worth | Over $6 billion |
| Founding date | 1948 |
| Origin | Germany |
| Industry | Textile, footwear |
| Headquarter | Herzogenaurach, Germany |
Info about Puma
Puma is a German Multinational and one of the leading sports brands in sportswear. They're true to their values and inculcating new technology to compete with top brands like Nike. Nowadays to compete you have to bring the latest version and they're already doing it on every possible article.
Puma has got some top gear for different sports like indoor soccer, futsal, and even in football Player like Neymar Jr. is also using them at the pro level and playing in them for his country Brazil, and club PSG. They're very diverse and inclusive in their commitment.
Puma offers a wide range of footwear and leads the sports industry by producing quality stuff like shirts, shorts, shoes, cleats, socks, and sneakers. In short, you name it and they have it. So better to check them out.
They're known for their mesmerizing design style which gives an aesthetic look whenever you put their shoes on. They are committed to environment-friendly products and contributing towards sustainability to keep the environment clean.
Puma is committed to diversity and quality and makes no compromise to give chance to their competitors to take the edge on them. So I will recommend you to check their shoes, especially for indoor soccer they've got Puma net fit indoor shoes which I have used.
The comfort and customization provided by Puma are out of the box even you can see customized laces in the shoes which are of top quality in style and comfort. Above sports, they're also working for the well-being of the community by empowering the underrepresented through the "Better Cotton Initiative".
4. New Balance (Top Company of Soccer Shoes)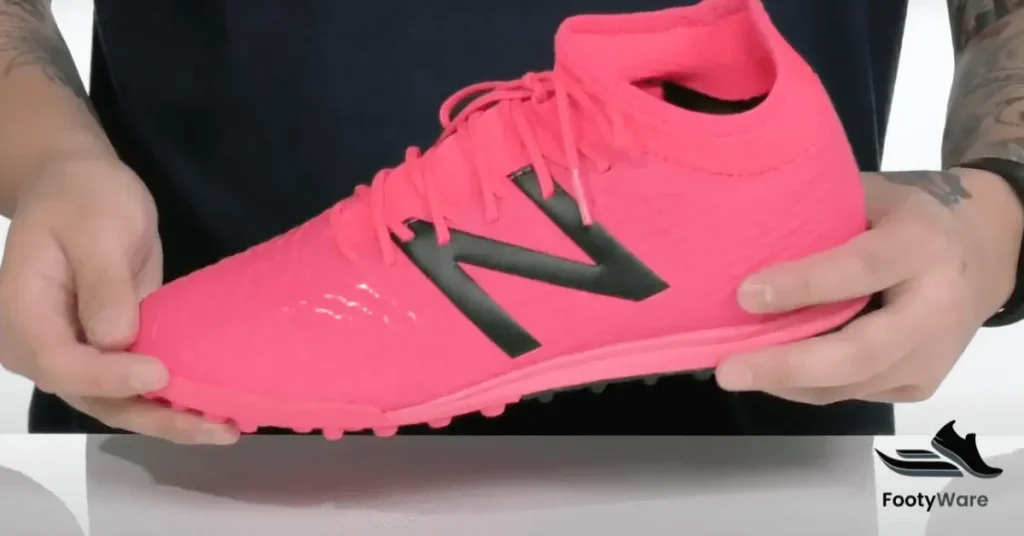 | | |
| --- | --- |
| Net Worth | Over $5 billion |
| Founding date | 1906 |
| Origin | USA |
| Industry | Footwear |
| Headquarter | 100 Guest Street, Boston, Massachusetts, U.S |
Info about New Balance
New Balance is an American sportswear company specializing in footwear, clothing, and related accessories. I have used their indoor soccer shoes and they're just up to the mark. They also provide a wide range of sports gear of the best quality.
New Balance has built its reputation with strong credentials one wants to have. They keep an eye on small things and improve them. They're a perfect example of taking small steps and making humongous impacts in the industry.
They're into various sports accessories like shoes for jogging, playing, hiking, playing badminton, etc. Their magnificent color combination is just flawless. With that NB is committed to Philanthropist activities and charities for the well-being of society.
NB has inculcated some innovative technology in their product to give an ultimate feel to their users and built products for them and they'll provide you with the best performance and agility one can imagine.
Serena Williams preferred to wear NB clothing in matches at the pro level. Kawahi Leonard is also an active user of NB shoes even in professional basketball matches which means they're good to go at any level. So do give them a chance.
5. Under Armour (Quality Brand of Soccer Shoes)
| | |
| --- | --- |
| Net Worth | Over $3.55 billion on March 24, 2023 |
| Founding date | 1996 |
| Origin | USA |
| Industry | Textile and sports equipment |
| Headquarter | Baltimore, Maryland, U.S |
Info about Under Armour
Under Armour is an American sportswear brand offering sports gear, shirts, trousers, and tights specially used in extreme weather. I have personally used their tight and they're just way too good at keeping you warm.
Other than this they're also into shoes with the best quality and always pushing the boundaries towards goodness. They prefer innovativeness as this is the ultimate for survive in competition to ingrain the latest technology.
Under Armour also makes backpacks for sports like golf and also for hiking or mountaineering. They have focused on the durability of the backpack and also produce other accessories related to sports.
Under Armour, shoes provide one of the best cushioning materials which makes them very comfortable, lightweight, and flexible. With that, they are also keeping an eye on sustainability and social responsibility related to the environment.
Initiatives such as the "UA HOVR Phantom Connect" program use recycled material for making quality products to make environment-friendly products. In the end, I will recommend their textile stuff like shirts, trousers, and shorts.
6. Reebok (Brand with Style Statement in Sports)
| | |
| --- | --- |
| Net Worth | $2.5 billion on August 12, 2021 |
| Founding date | 1958 |
| Origin | USA |
| Industry | Textile and sports equipment |
| Headquarter | Boston, Massachusetts, US |
Info about Reebok
Reebok is one of the top brands in the US and the leading footwear and athletics industry dealing in shoes, shirts, socks, trousers, and shorts for all age groups. You can have a variety of options in all articles and you'll have your choice.
Reebok uses advanced technology like Pump and DMX for customized fit and comfort. They minimize the gap between perfection and their product so you can easily have the best experience and become their loyal user.
Their shoes are very durable and economical compared to other brands making the same products. Reebok makes their user comfortable and confident while wearing them you can rely on them because they always make an effort to make their products unique.
In the end, if you are considering a shoe from Reebok just give them a try and you'll be loyal to them.
7. ASICS (Top Joggers Brand)
| | |
| --- | --- |
| Net Worth | Over $2 billion |
| Founding date | 1949 |
| Origin | Japan |
| Industry | Sports equipment, Textile |
| Headquarter | Kobe, Japan |
Info about ASICS
ASICS is a Japanese sportswear company specializing in comfort and durability. They are good at Gel Technology used in soccer shoes which supports our ankles and calf muscles and helps in absorbing the traction and providing the stability that's required during the game.
They're famous for running shoes and can also be used for hiking purposes. With that, they can be used for multiple activities like badminton, table tennis, long tennis, cricket, and golf. So pay attention to their slick designs and quality.
ASICS makes some top-class joggers with a style statement and highlighted colors which often look eye-catching and make you something separate from other usual joggers. They're comfortable and give gel cushioning to support your ankles and calf muscles.
ASICS has been in the game for a long now and they are multi-shoes you can go jogging in them, play soccer and basketball, hike, and other related sports. So you can easily check them out.
8. Mizuno (Best Indoor Soccer Shoe Company)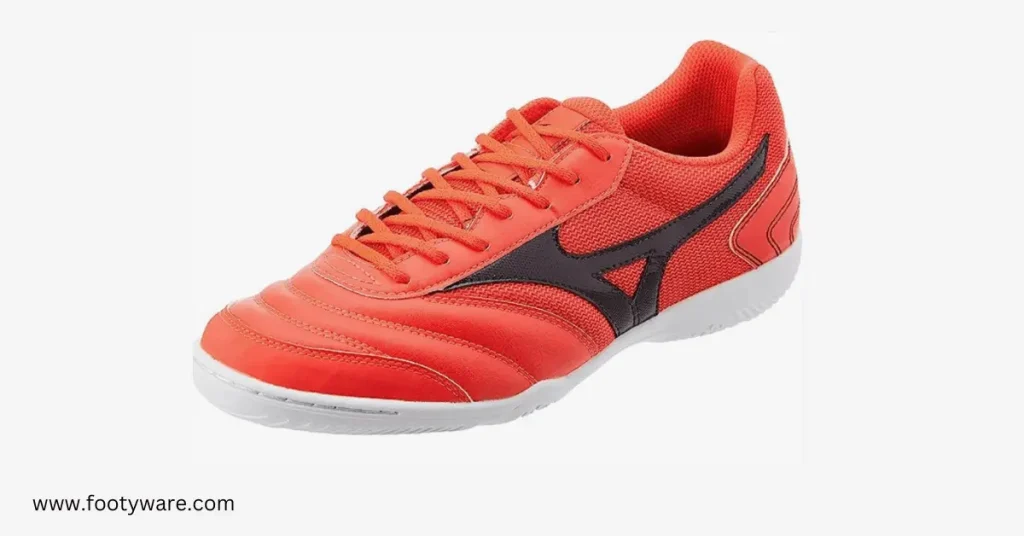 | | |
| --- | --- |
| Net Worth | Over $1 billion |
| Founding date | 1906 |
| Origin | Japan |
| Industry | Sports equipment |
| Headquarter | Suminoe, Osaka, Japan |
Info about Mizuno
Mizuno is a Japanese giant of athletic shoe deals in indoor soccer as well as soccer cleats. Japanese are so involved with tech that they rely on it and give the best to their users in terms of comfortability and durability.
You can enjoy different sports in your Mizuno footwear like basketball, cricket, football, indoor soccer, volleyball, and other athletics and gymnastics. Keep in mind that they're mostly specific shoes for a specific activity so better choose accordingly.
Mizuno also produces other items like clothes and athletics wear so you can check them out on their official site or their affiliate programs and order stuff you like. I'll guarantee the quality and comfort of their products because their check and balance system is more than perfect.
Mizuno pays attention to every minute detail and they compete with themselves to improve their shoes day by day which makes their customers loyal to them. Their material quality also gets more and more premium because of their commitment to excellence.
Specific technology they use like Wave technology and DynamotionFit makes their shoe more comfortable and supportive. Their shoes are preferred by top soccer players like Rivaldo, Granit Xhaka, and Spanish striker Fernando Torres.
Go and check them out!!!
9. Joma (Durable and Best Brand for Soccer)
| | |
| --- | --- |
| Net Worth | Over $2.21 million |
| Founding date | 1965 |
| Origin | Spain |
| Industry | Textile |
| Headquarter | Portillo de Toledo, Castilla La Mancha, Spain |
Info about Joma
Joma is a Spanish sportswear company that deals in a wide range of products for both men and women like soccer jerseys, trousers, long socks, shirts, tracksuits, and other sports stuff like tights, shoes, and keeper gloves.
Joma is an affordable brand with a neat look and comfortable feel which is the main demand of a player. Their sportswear is flexible and durable so you can give them a try as they are tested and passed after rigorous criteria of being placed on the list.
They also make basketball and running shoes having the comfort that you need. Their product quality is top-notch because they work on every small detail and try to make their shoes perfect for their loyal users.
Joma is also committed to social responsibility and follows ethical approaches during the manufacturing process of its shoes and sportswear. They use the Flexo system provides the best flexibility and sustainability during high-performing hours(Anti-slip soles for grip and control)
They are aiming towards a "Green attitude" program related to environmental cleanliness. So you can say they're making real efforts to minimize climate change.
10. Diadora
| | |
| --- | --- |
| Net Worth | Around $40 million |
| Founding date | 1948 |
| Origin | Italy |
| Industry | Sportswear and sports goods |
| Headquarter | Caerano di San Marco, Veneto, Italy |
Info about Diadora
An Italian brand with a range of products like shoes, apparel, and accessories. They are also covering a wide range of sports like Soccer. Pickleball, tennis, futsal etc. In apparel, they manufacture jackets, sweatshirts, T-shirts, Polo shirts, etc. of the best quality.
They've got a free 30-day return policy and 24/7 customer care. You can have the option of shipment too. Just give them your address and you are on. Diadora's products and amazing when worn are very light as you haven't worn anything they make you feel comfortable.
They're committed to social responsibility and make their manufacturing process friendly to the environment. Diadora also uses recycled material in their products up to 30 percent without affecting the quality they're contributing towards the green revolution.
They feature technologies like Axeler and Net Breathing System which makes ventilation easy and gives perfect support in the case of the shoe to ankles and calf muscles. They are also upfront at promoting diversity such as "We Play For Change" to promote inclusivity.
11. Lotto (Best in Textile and Shoes)
| | |
| --- | --- |
| Net Worth | Around $20 million |
| Founding date | 1939 |
| Origin | Italy |
| Industry | Textile and sports equipment |
| Headquarter | Trvignano, Italy |
Info about Lotto
Lotto is an Italian sportswear brand that started by making footwear for tennis and then moved towards basketball volleyball and later soccer shoes. I have used their soccer shoes and they are firm and very supportive in rough games where you are putting in harsh tackles.
Multiple tennis and soccer stars have worn their shoes like Cafu 2004 FIFA Ballon d'Or winner. Multiple soccer team kits were being sponsored by Lotto, Dutch is one of them also tennis stars have used them in their professional matches.
Now Lotto is moving towards advancements and they are ingraining technology in their industry to make products that are more efficient and appealing to players. They are making shoes and other products for both men and women.
Their main focus is on the performance of their products and durability making them comfortable for their users and enjoyable. They have bold designs and their priority is comfort with design.
Conclusion of Best Soccer Shoe Brands
These are the top quality brands of soccer shoes having almost every feature in a shoe one can imagine. There are some surely high-end shoe brands like Nike, Adidas, and Puma while some are mediocre like Under Armour and Joma, etc. but one thing is for sure they all make quality stuff.
I will suggest you keep buying from the brand you're already using but slowly and gradually you'll start moving towards Nike, and Adidas because they both are just amazing little costly but they are best for the buck!!!
FAQs of Indoor Soccer Shoe Brands